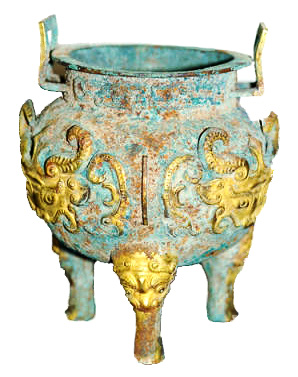 Tseng Family Collection of Chinese Antiquities
Browse Collection
About
A collection of Chinese antiquities has been gifted by Roland Tseng, a Chinese-American entrepreneur, to the California State University, Northridge for public display and academic study. Included in the collection are archaic jade, ancient bronze and other stunning objects spanning more than 6,000 years of Chinese history.
Tseng, a preservationist and collector of ancient Chinese art for two decades, said he chose Cal State Northridge to host The Tseng Collection in part because of the diverse scholarly research conducted on campus. In fields ranging from archaeology to Asian studies and history to material sciences, scholars at Cal State Northridge have explored this ancient art from many perspectives. Tseng is particularly interested in research into how the antiquities were designed and created. Through that research, he said, people will learn more about the objects themselves and the capabilities of ancient Chinese society.
To inquire about our holdings of these and similar collections please visit the University Library Special Collections and Archives.