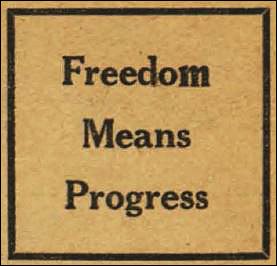 The Gridiron - California's Fighting Newspaper Collection
Browse Collection
About
In 1926, Andrae B. Nordskog began publishing The Gridiron, a Los Angeles weekly paper that promoted public utility reform. In 1927, he became actively involved in the Los Angeles-Owens Valley water controversy and began to publish articles and editorials which championed the Owens Valley's cause and criticized the City of Los Angeles, Department of Water and Power, and other prominent local businessmen for using Owens Valley water to cheat Californians out of millions of dollars in San Fernando Valley property deals. Nordskog's research has significantly influenced the way historians have viewed the Owens Valley controversy.
In 1930, Nordskog was elected President of the Los Angeles based Southwest Water LeagueSlogan, (SWL), an organization which studied water needs and resources of the southwest, making recommendations on aqueduct and reclamation projects proposed in all levels of government. Nordskog served as president of the SWL for over thirty years. Through the Depression Era and into the nineteen-forties, Nordskog continued his political activism, serving on numerous commissions and running for political office on both the local and federal levels as a two-time nominee for U.S. Vice President. Nordskog's activities are documented through articles, booklets, congressional and legislative bills, correspondence, legal papers, magazines, newspaper clippings, newsletters, notes, printed matter, reports, statements, and testimony.
See water-related documents from the Andrae B. Nordskog Collection.