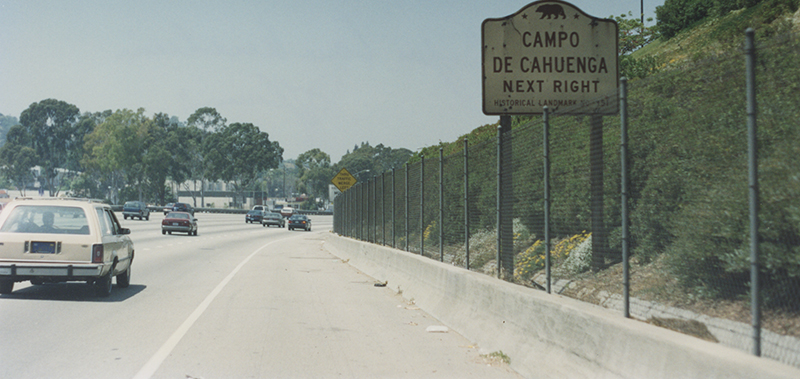 Campo de Cahuenga
Browse Collection
About
The Campo de Cahuenga Historical Memorial Association Collection contains materials related to the Campo de Cahuenga and includes correspondence which documents the San Fernando Valley Historical Society's efforts to have the park recognized as a National Park. While these efforts were unsuccessful, it did result in the city's commitment to maintain and repair the park.
Located near the Cahuenga Pass in Studio City, the Campo de Cahuenga, was an adobe ranch house where the Treaty of Cahuenga was signed on January 13th, 1847 by General Andres Pico and Lieutenant Colonel John C. Also known as the Articles of Capitulation, the treaty ended hostilities between California and the United States during the Mexican-American War (1846-1848). California was later formally ceded along with other territories to the United States in 1848 under the Treaty of Guadalupe Hidalgo.
Purchased by the City of Los Angeles in May 1923, the property was dedicated as the Frémont-Pico Memorial Park in 1924. The original adobe ranch house was demolished in 1900 and a Spanish Colonial adobe style building was later erected and dedicated by the City of Los Angeles on November 2, 1950.
This project was made possible in part by the Institute of Museum and Library Services through IMLS Grant RE‐85‐18‐0110‐1