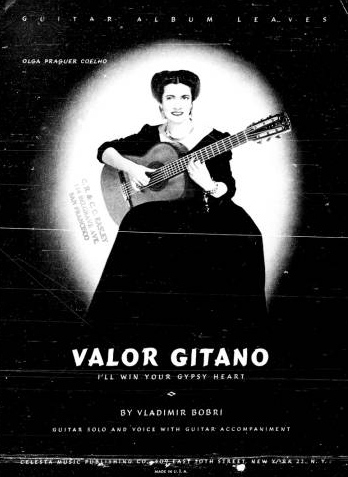 C.C. Easley Microfilm Scores (IGRA)
Browse Collection
About
Collected by C.C. Easley and digitized from microfilm, these scores are unique to the decades of the late 1920s up to 1950, featuring works for guitar, mandolin and lute. This time period limited music performances and education due to the Depression and World War II. At this time, musicians throughout the world made a difficult living as teachers, performers and music publishers. Clarence Easley was one of these musicians.
The Easley Microfilm Collection, donated by Saint Marys College of California has forty-three reels (35 mm). With the technical assistance of Dr. Mary Woodley, Collection Development Coordinator, IGRA created an image database that both describes and shows the music collected by Easley.
C. C. Easley was born in Utica, Nebraska, September 13th, 1885 and christened, Charles Clarence Easley. He moved to San Francisco, California in 1920 to take a job as Court Reporter to the Judicial System. His fascination with the guitar began in 1910 but became more involved when he ordered a Martin guitar directly from the Martin Factory. In an exchange of letters with C.F. Martin, he located the American Guitar Society and Vahdah Olcott-Bickford (VOB). A barrage of letters was exchanged between the two and a friendship was formed that lasted almost 30 years. Clarence, as he was usually called, passed away on October 27, 1960.
Search solo or group works:
To inquire about our holdings of these and similar collections please visit the UniversityLibrary Special Collections and Archives.