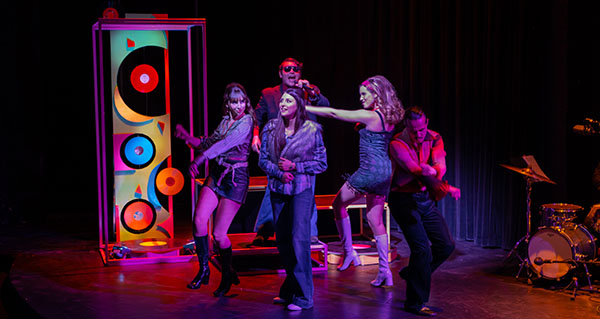 About...Productions Original Theaterworks Collection
Browse Collection
About
The About...Productions Original Theaterworks Collection contains materials related to the production history of the Los Angeles-based theater company including scripts, collateral materials, photos, and videos. This collection was created as part of the L.A. as Subject Digital Residency Program.
Founded in 1988, About...Productions creates original interdisciplinary theaterworks and educational programs that provoke new perspectives on history, humanity, and culture. The award-winning company is dedicated to generating new work through collaboration to create artistic and community dialogue; and believes in the power of theater to enlighten audiences, transform youth, and celebrate the lives of elders.
The itinerant company's acclaimed theaterworks have been seen extensively in a broad range of Los Angeles-area communities; nationally and in Canada; and on national television. Collaboratively created with leading regional performing and visual artists, they unearth and illuminate cultural histories of Los Angeles, California and the Southwest; and explore the human spiritual condition. These productions have integrated media, music, dance, and design with innovative storytelling, and have been presented in partnership with performing arts and cultural centers, community-based organizations, libraries and educational institutions.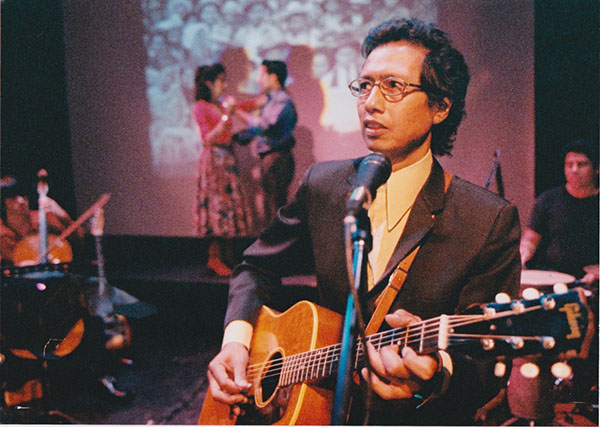 By the Hand of the Father is an original theaterwork that weaves spoken word, live music, and video to dramatize the unique 20th century journey of the Mexican-American father and reflects on the personal stories of America's immigrant history. Creating a poignant vision of the distinctive cultural and geographic passage of these men, it also examines the creators' own sense of identity.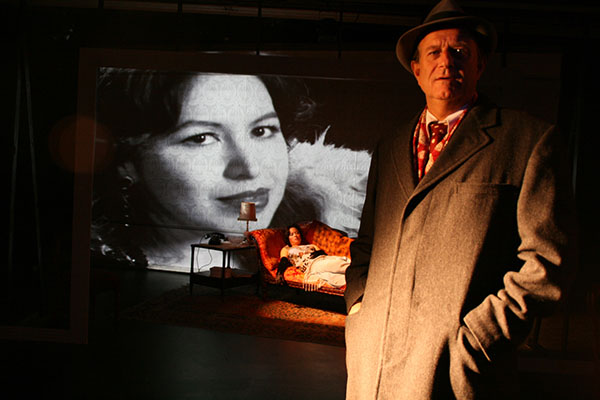 Incorporating video, live music, and an interactive set, Bleeding Through uncovers the narrative ghosts, both fictional and non-fictional, of the L.A. Historic District of Angelino Heights and the adjacent downtown area. This noir-influenced theaterwork is inspired by, and adapted from, Norman Klein's novella Bleeding Through: Layers of Los Angeles (1920-1986).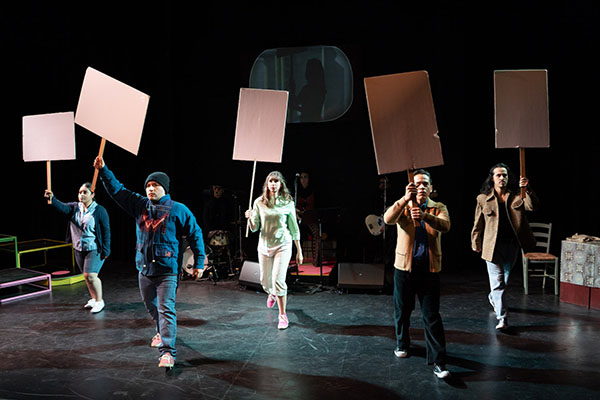 Set in 1968 and told through story and song, Evangeline, the Queen of Make-Believe is a multimedia theaterwork that centers on an East L.A. high school graduate who is a devoted daughter by day and a West Hollywood go-go dancer by night. Inspired by the time period, she spreads her wings and lands in the distinctly different world of the West Hollywood art and music scenes as the Chicano civil rights movement takes hold through the historic East L.A. student walkouts.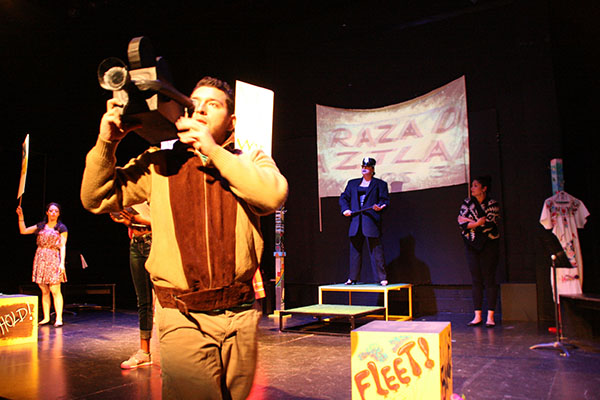 I: WITNESS is a play based on East L.A. student interviews with Chicano elders conducted as part of About…Productions' Chicano Legacy Project and Young Theaterworks program. It is the company's first student-written full production, and features the life stories of poets Gloria Enedina Alvarez and Marisela Norte, visual artist Yreina Cervantez, and filmmaker Jesús Treviño.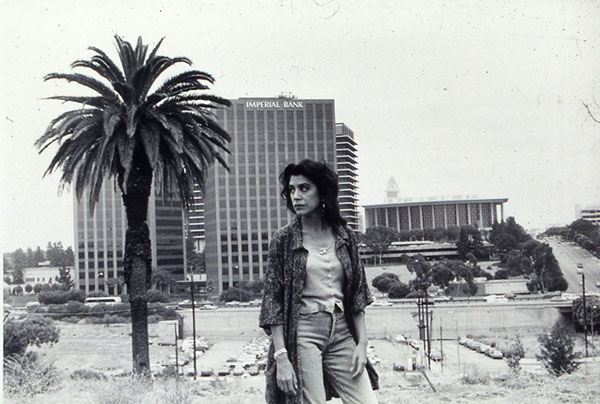 In L.A. Real, a contemporary Latina uncovers her family's past cemented over by 250 years of Los Angeles history. Exploring the myths and nostalgia that affect our perceptions of California, L.A. Real traces the relationships between L.A. and three of its dominant cultures: Mexican/Californio, Indigenous, and American-European. This one-person performance piece integrates painting, photography, video, and original music, and was also produced as a five-person ensemble theaterwork.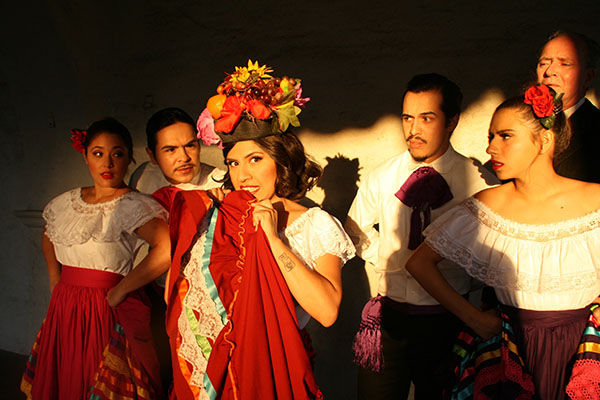 They Shoot Mexicans, Don't They? explores late 1920s Los Angeles when the "Latin" cultural landscape was ripe for export by west coast playwrights and east coast filmmakers, and combines live music, dance, and original black and white silent movies. In addition, it was produced site-specifically, and central to, the multi-arts series The Latin Wave: Exploring Myth, Illusion, & Cultural Appropriation, which included film screenings, an exhibition, and interactive symposium.
This project was made possible in part by the Institute of Museum and Library Services through IMLS Grant RE‐85‐18‐0110‐18.